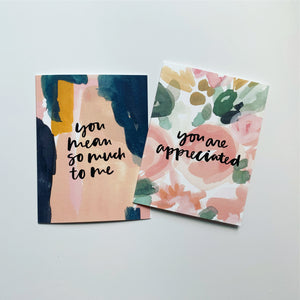 simple & sincere
Have you ever had a hard time finding a card? One of our main goals is to provide beautiful, minimalist cards with meaningful, encouraging words that often work for a variety of occasions. We want to help you love others well through times of celebration AND times of difficulty. 
Shop now
functional & beautiful
The name of our modern stationery brand "For Glory And Beauty Co." comes from Exodus 28:40, in which something was commanded to be created for God's glory AND to display beauty.
We aim to do just that - by creating a life, a brand, and a set of products that are functional, beautiful, and ultimately much more than pretty paper. We hope all that we do (and say! and make!) points others to something much bigger and better than we will ever be...
learn more